---
February 2007
Find myth- and Mythic Journeys-related events on our
Annual Calendar
February 1 — Imbolc, Candlemas, Brigid's Day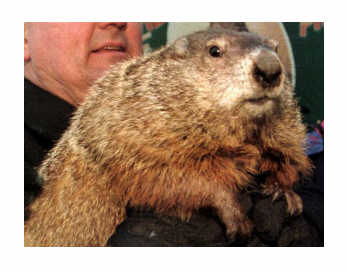 February 1 — Ground Hog's Day
According to legend, if the ground hog comes out of his burrow and sees his shadow, there will be six more weeks of winter weather. If he does not see his shadow, there will be an early spring. The North American prognosticating rodent, Punxsutawney Phil, saw his shadow in 2008. Brrrrrrr......
February 2 — Full Moon
The Britons called it the Wolf Moon. Native Americans named it the Snow Moon since the heaviest snow usually fell during this month. It is also called the Storm Moon or the Hunger Moon because those same snow storms made it difficult to hunt. In India it is celebrated as Magh Purnima.
February 14 — Valentine's Day